Contact
Francesca Lorenzini
Director, Investor Relations & Communications
francesca.lorenzini@sdclgroup.com
SDCL Closes 650 Million EUR Green Energy Solutions Fund ("GESF") with European Investment Fund ("EIF") as Largest Investor
20 November 2023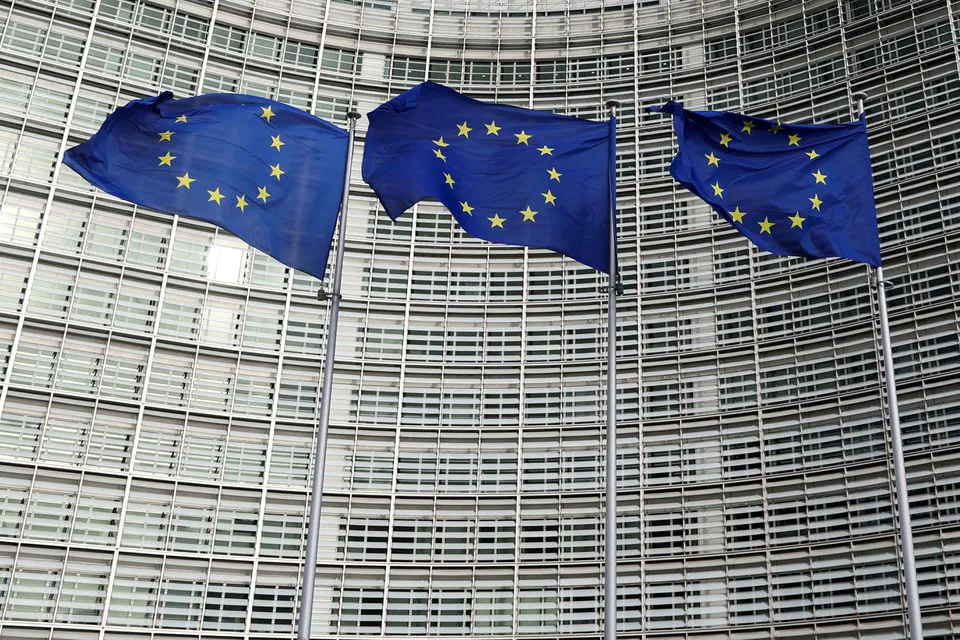 Today, Sustainable Development Capital LLP announces it has hit its fundraising target for Green Energy Solutions Fund, a new energy efficiency infrastructure fund, at €650 million.
• Sustainable Development Capital LLP (SDCL)'s Green Energy Solutions Fund (GESF) has raised €650 million, its full target size, including a €125 million commitment from the European Investment Fund.
• GESF invests at the development and construction stage of projects that involve energy efficiency, on-site generation and clean energy solutions for clients in Europe and the United States.
• SDCL has now raised over US$2.5 billion for investment in energy efficiency, making the firm one of the largest specialist investors of its kind in the world.
• GESF fundraising conducted in challenging market conditions, but has attracted wide range of high-quality institutional investors from the UK and Europe, Asia (including Japan and Malaysia), the United States and Australia.
• Other institutional investors include, but are not limited to: M&G Investments, HALTRA, The Ireland Strategic Investment Fund (ISIF), ReturnToWorkSA (RTWSA), and Buildings Union Superannuation Scheme of Queensland (BUSSQ).
SDCL, a leader in developing and investing in decentralised energy generation and energy efficiency projects, is delighted to announce that it has achieved GESF's full fundraising target of €650 million.
The GESF's investment activity focuses on projects enabling the energy transition with a focus on energy efficiency, on-site generation and clean energy solutions. The fund has a 15-year term and is focused on sustainable investment in Europe and the United States.
SDCL considers that the fund qualifies as an Article 9 fund under the EU Sustainable Finance Disclosure Regulation. The fund has climate change mitigation at the core of its investment objectives and as such will invest in key environmental infrastructure that will support the energy transition. Consequently, GESF qualifies for market incentives under various mechanisms such as the EU Just Transition Fund, the EU Industrial Energy Transformation Fund and the US Inflation Reduction Act.
The fund has already invested in a number of major projects for industrial clients, developing on-site power and heat solutions, using established technologies including solar PV, heat recovery, carbon capture, storage and energy conservation measures. Looking ahead, the fund will focus on projects that deliver green energy solutions to end users and benefit from SDCL's deep network of blue-chip clients in industry, business, public buildings and digital infrastructure.
The €125 million investment from the European Investment Fund, backed by the InvestEU programme, will also enable GESF to commercialise and finance projects that will contribute to meeting the EU's net zero goals and the bloc's emissions reduction objectives under the Paris Agreement. It will be key to deliver Europe's policy of 'Energy Efficiency First', by making the most of SDCL's competitive advantage.
The EIF is part of the European Investment Bank (EIB) Group. It owned by EIB, the European Union, represented by the European Commission, and a wide range of public and private banks and financial institutions.
Jonathan Maxwell, Founder and CEO of SDCL, said: "We are delighted that our Green Energy Solutions Fund has reached its target fundraising size, including €125 million from the European Investment Fund. The successful closing and the quality of investors demonstrate that finance, and the collaboration between the public and private sectors, is vital to delivering the energy transition. SDCL's aim is to identify the most attractive project investment opportunities and to invest in decarbonisation at speed and scale. We are looking forward to working with our investors, partners and energy clients to help them achieve their net zero goals and accelerate the global transition to a low-carbon economy. We were grateful to have the support of global placement agency, Campbell Lutyens, on the successful fund raise."
EIF Chief Executive, Marjut Falkstedt, said: "As the European economy charges ahead along the path of the green transition, it is clear that investments in clean infrastructure will be key to support this journey. This is why the EU has been channelling an increasing amount of resources in this direction. Backed by the InvestEU programme, the EIF is very glad to be making this significant investment into the Green Energy Solutions Fund, as we collectively aim for a cleaner, decarbonised, and more efficient energy grid across the continent."
Sustainable Development Capital LLP (SDCL)
Established in 2007, Sustainable Development Capital LLP ("SDCL") is a specialist investment firm with a proven track record of financing and developing clean energy, energy efficiency and decentralised energy infrastructure projects in the UK, Continental Europe, North America, and Asia. SDCL was founded to facilitate investment into environmental infrastructure markets and has since launched several funds pioneering energy efficiency solutions. SDCL has raised several innovative energy efficiency investment vehicles, including the first such vehicle listed on the London Stock Exchange. SDCL has also completed more than 50 green energy solution investments since 2007 and has over $2.5 billion of AUM. For more information, visit www.sdclgroup.com
The European Investment Fund (EIF)
The EIF is part of the European Investment Bank Group. Its central mission is to support Europe's micro, small and medium-sized businesses (SMEs) by helping them to access finance. The EIF designs and develops venture and growth capital, guarantees and micro-finance instruments that specifically target this market segment. In this role, it contributes to the achievement of key EU policy goals such as competitiveness and growth, innovation and digitalisation, social impact, skills and human capital, climate action and environmental sustainability.
The InvestEU programme
InvestEU provides the EU with crucial long-term funding by leveraging substantial private and public funds in support of a sustainable recovery. It also helps mobilise private investments for the EU's policy priorities, such as the European Green Deal and the digital transition. The InvestEU Fund is implemented through financial partners that will invest in projects using the EU budget guarantee of €26.2 billion. The entire budget guarantee will back the investment projects of the implementing partners, increase their risk-bearing capacity, and thus mobilise at least €372 billion in additional investment.
For any media enquiries, please contact Brunswick Group at 020 7404 5959