SDCL appoints new Group Chief Operating Officer
General/Investments/ 01 June 2022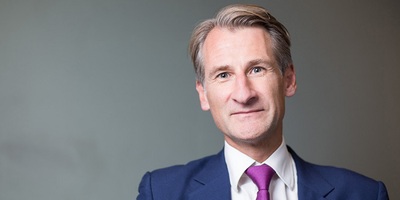 Sustainable Development Capital LLP is delighted to announce the appointment of Ben Story as Group Chief Operating Officer.
Ben joins SDCL from Rolls-Royce plc, where he was a member of the Executive Team responsible for strategy, M&A, corporate affairs, customer services and digitalisation. Ben championed the repositioning of Rolls-Royce as a global power group leading the transition to Net Zero. During his time at Rolls-Royce, the group established new businesses in distributed energy, electric urban air mobility, small modular reactors and artificial intelligence.
Before that, Ben spent over 25 years in banking, most recently as Head of UK Investment Banking at Citigroup Inc. He has extensive experience with global infrastructure investment and funding. Ben is a Board Member of Transport for London and Chair of its Programmes & Investment Committee.
Ben joins at an exciting time for SDCL. To enable the transition to Net Zero, we see growing applications for distributed energy and for greater energy efficiency across a broad range of commercial and industrial uses. Crucially, SDCL's mission is not simply about adding energy capacity; it is fundamentally also about reducing energy demand. Ben's unique combination of skills and experience will help ensure that we can offer compelling green energy solutions to our customers around the world, supported by best-in-class capabilities and operations.
The Group COO role was established by Joseph Muthu in response to SDCL's rapid growth. Joseph's investment role at SDCL remains unchanged. In addition, Joseph will represent management on the SDCL Board and coordinate interaction with the SDCL Management Committee.
Regarding Ben's appointment, Jonathan Maxwell, CEO of SDCL, said: "Ben is a significant figure in sectors where we operate, having held key roles at Rolls-Royce and major financial institutions. His expertise, leadership and operational experience will be invaluable to SDCL as we continue to grow and achieve our ambition to be the leader in distributed energy and energy efficiency solutions globally."
Ben Story, Group COO of SDCL, said: "I am thrilled to be joining SDCL as the group continues to grow rapidly and increases its global footprint as a provider of distributed energy and energy efficiency solutions. This is an exciting time for SDCL and I hope to apply the skills and experience I have gained from leadership roles in finance and industry to keep SDCL at the forefront of the transition to Net Zero."