SDCL Awarded Environmental Finance's Boutique investment manager of the year
Investments/ 30 June 2021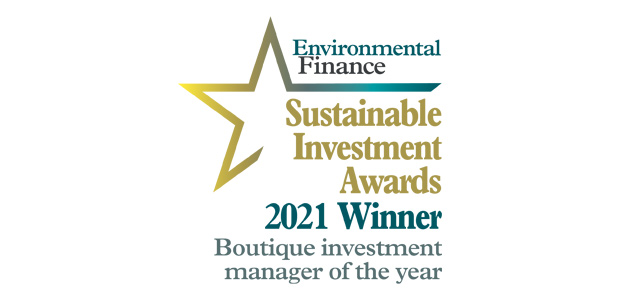 Targeting private markets, Sustainable Development Capital (SDLC) has launched the €650 million ($774.3 million) Green Energy Solutions Fund, which will invest in greenfield projects in energy efficiency and clean energy solutions.
This launch follows SDLC's Energy Efficiency Income Trust (SEEIT) more than doubling its market capitalisation, from £352 million ($491.2 million) to £760 million in the past year. So far the fund has made nine investments into energy efficiency and decentralised generation projects in the UK, Continental Europe, North America and Asia.
SEEIT published its first environmental, social and governance (ESG) report and found that over the 12 month period it has saved 156,000 tonnes of carbon emissions, produced 113,000 MWh of renewable energy, supported nearly 1,300 jobs and saved 44,500 MWh of energy, from its energy efficiency investments. It was also resilient to the fallout of the Covid-19 pandemic as its services were essential to the wider economy as demonstrated by that period having no material impact on the portfolio's performance.
"SDCL are delighted to have been awarded Boutique investment manager of the year by Environmental Finance," said Jonathan Maxwell, CEO and founder of SDCL. "I am extremely proud of what the team has achieved over the past year and this award is much deserved recognition of their hard work and dedication."
One Environmental Finance Sustainable Investment Awards judge commended SDCL's "very strong track record of directing significant capital to vital decarbonisation objectives and can evidence impressive impact". And added it has "good in house expertise and integration". While another judge concluded it was a "strong submission with clear focus on real-world impacts".